Country Basics Mix Comparison Charts
Use the charts below to compare the seed mixes we offer in our Country Basics lines for Lawn & Turf, Hay & Pasture, and Habitat seed mixes.
Shop Stock Mixes
Lawn & Turf Mixes
Compare mix percentages, use, seeding rates, germination time, and more.
View PDF Chart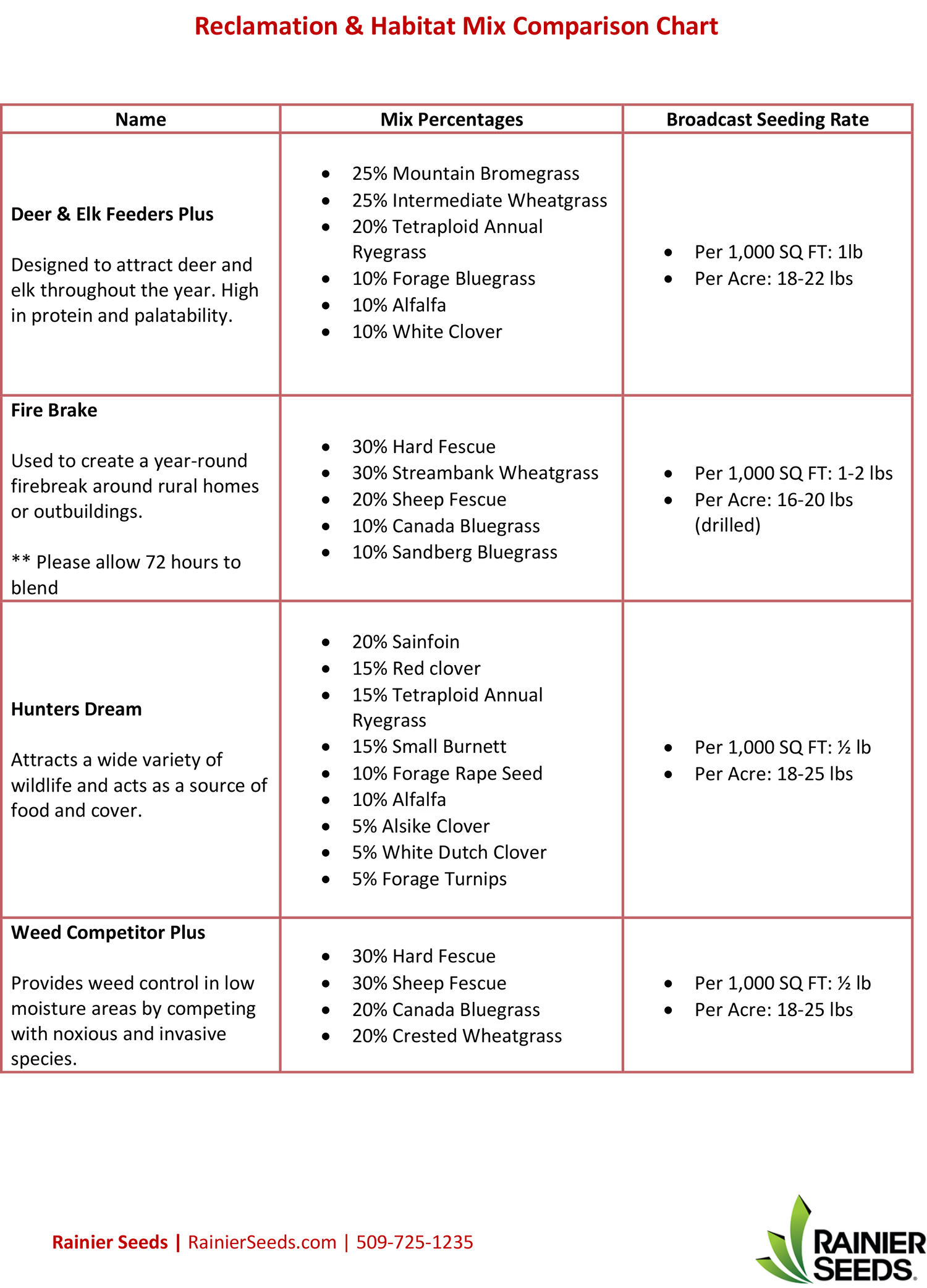 Reclamation & Habitat Mixes
See detailed mix percentages, varieties, seeding rates and more.
View PDF Chart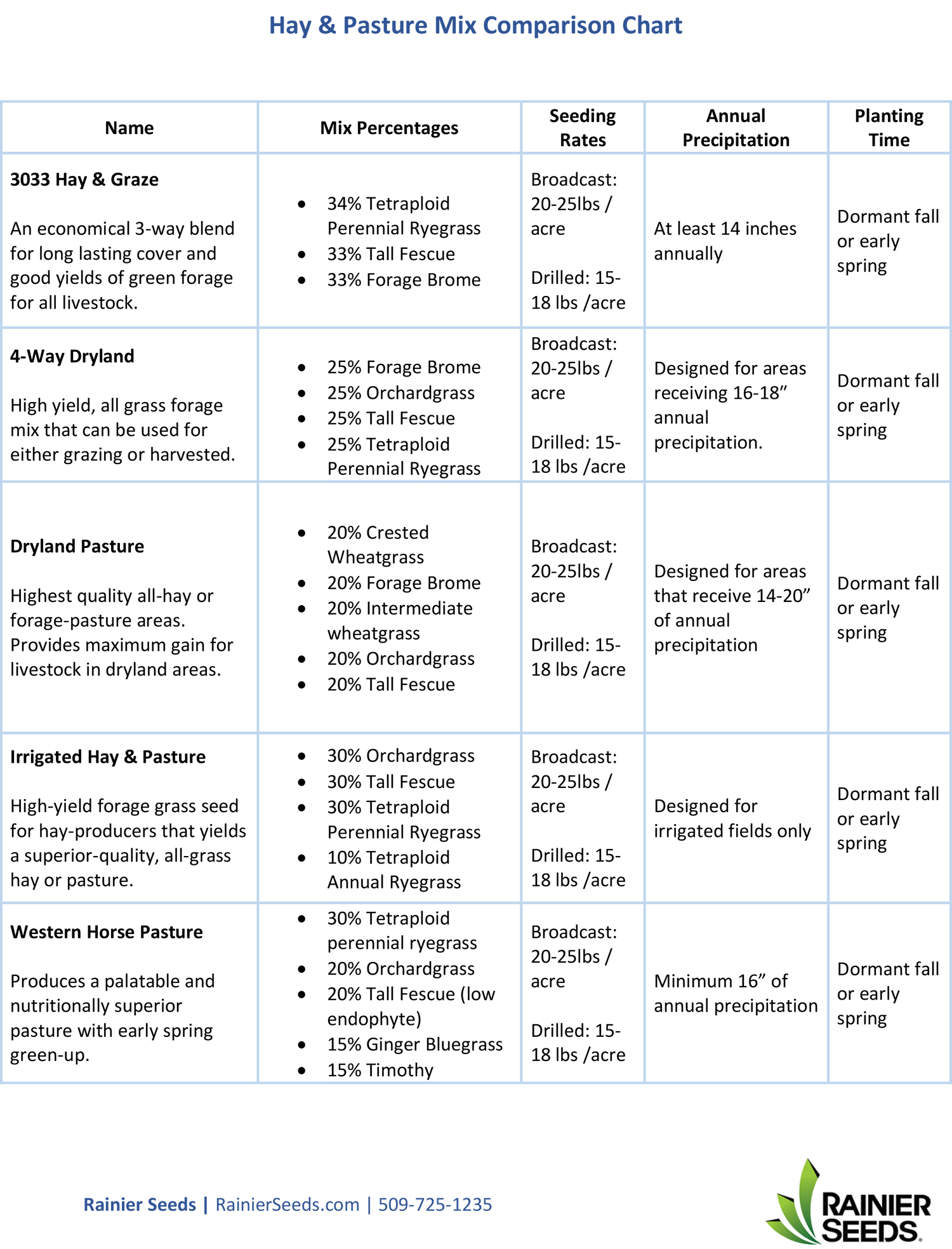 Hay & Pasture Mixes
Details on varieties, seeding rates, percipitation requirements, and best uses.
View PDF Chart